The Biomass Pelletizer is equipment that recycles biomass. These machines are used for processing various types of raw biomass materials into efficient pellet fuel. These pelletizer machines have become popular worldwide due to their low risk, high return, and low investment.
Biomass pellets are produced from different raw materials including sawdust, wood, rice husk, rice straw, peanut shells, grass, corn stalks, cotton stalks, wheat stalks, tree branches, corn cobs, bark, bagasse, and other types of solid biomass waste. There are a few considerations to keep in mind before choosing raw materials:
– The Size
Other than sawdust, the majority of raw biomass materials exceed 2cm, which means they need to be broken down before pelletizing. For example, a hammer or crusher mill can turn large and long wood chips or pieces into 3 to 5mm wood powder, the ideal size required for pellet making.
– Moisture Content
The moisture content is another factor that influences the overall quality of the pellets. For biomass pelletizing the moisture content should be between 12% and 18%. If the moisture content exceeds 15%, a dryer will be required.
– Purity
Some of the raw materials will be pure, but some contain stones or metal scrap, like sawdust. If these impurities are allowed to enter the pellet mill, they can cause damages to the mill die and roller. If the biomass contains impurities, the materials must be sieved thoroughly before pelletizing.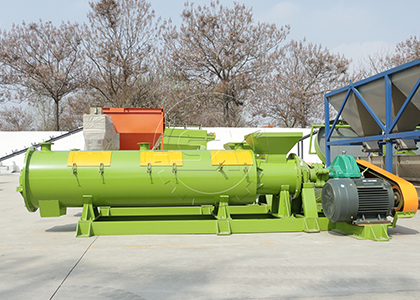 The Working Principle Of A Biomass Pelletizer Machine
– Crushing
The first step involves making sure the materials are crushed or broken down to less than 2cm. If the materials are larger than 2cm, they first go into a drum chipper to reduce their size.
– Transportation
The materials are then transported by a belt conveyor into a dryer.
– Material Drying
The raw materials must undergo a drying process to ensure the moisture content does not exceed 15%.
– Pelletizing
The raw materials will then be allocated to appropriate bio fertilizer pellet machines using gravity as the action before they are pelletized.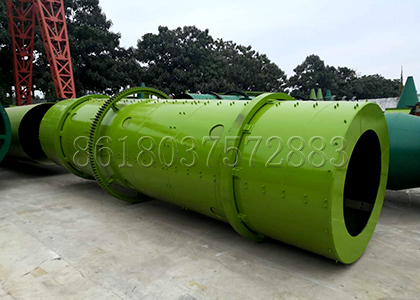 – Cooling And Packaging
The biomass pellets are sent from the pelletizer into a cooling machine, or they are allowed to cool naturally. The pellets are then packaged.
The Benefits Of Investing In A Biomass Pelletizer:
– Providing a way to make profits out of biomass waste.
– Eco-friendly and profitable, offering a high ROI (return on investment).
– The final products offer wide applications.
– These machines feature advanced technology, premium quality, and high efficiency.
– Easy maintenance and operation, backed by a long service life.
Tips On Choosing A Biomass Pelletizer
Choosing the right equipment will impact your project. Cost-effective biomass pelletizers will not only benefit your business but also save you a lot of hassles. Here are a few tips to consider before investing in this equipment:
– First, make sure you have done your research to understand how these machines work.
– The second step involves comparing these machines between different manufacturers.
– The last tip is to make sure the company has excellent after-sales services